SERVICES
THE TOOL FOR EVERY APPLICATION:
Over water, land, snow, or sand the Dedicam 3000 masters every terrain. High altitude is not a problem for the system. Test flights of more than 3500 meters above sea level were highly successful. The tool is stable in winds up to speeds of 30km/h without problems. The possibilities for use in close-range filming are endless. Through cooperation between the pilot and cameraman, the Dedicam 3000 can capture the exact images required by any director. Many production companies already rely on the Dedicam 3000. More flexible than a camera dolly and faster assembled than any crane. Available for use unbelievably quickly due to its convenient transport size and electric motor system.
OPERATIONAL FIGURES DEDICAM:
Range: 180m radius with free line of sight
Weight: 12 Kg fully equipped with camera (Red Epic/Arri Mini)
Camera:  Red Epic/Dragon Zeiss lenses,15/ 21/25/35/50 mm
Speed range:  0 to 90 Km/h
Flight duration:  10 minutes depending on wind and required maneuvers
Operation ceiling: 4000m above sea level
Area of operation: Indoor, starting from small halls. Outdoor, also close to actors or objects. Over water, sand or snow without much wind turbulence below.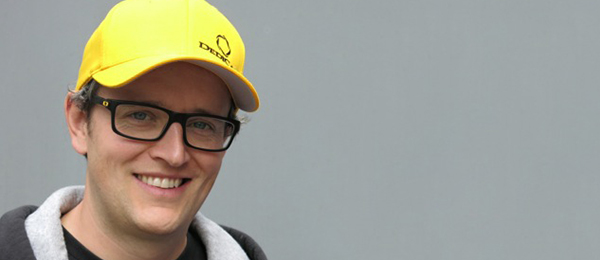 The chemical laboratry assistant has been flying RC Helicopters since a very young age. This has enabled him to be exceptionally comfortable with piloting the Dedicam Octocopter. His experience reflects in the continuous development of our aerial vehicles. Before founding Dedicam, he was employed as a cinema operator. If he's not working, you will probably find him dashing down mountians on his mountainbike.
CLAUDIA
TAENNLER
BACK OFFICE
As a commercial employee Claudia used to work in tourism as well as the promotional merchandise industry. Later Claudia studied social pedagogy and currently coaches young people. Besides that she now supports the Dedicam team in the back office.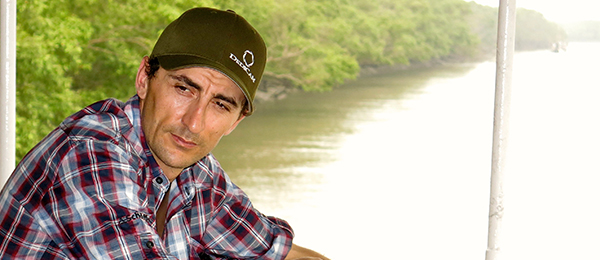 DAVIDE
TIRABOSCHI
OWNER / CAMERA OPERATOR
The talented young cameraman Davide Tiraboschi has been successfully involved in a huge number of projects. Not only snowboard movies with notorious premiere after-parties, he has also worked as a freelance camera operator and cutter for over 10 years. His primary education was in mechanics and he uses this experience to develop high-tech prototypes and is therefore an invaluable member of the development team.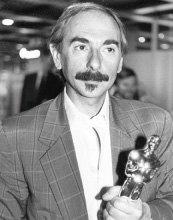 These two geniuses are so much fun to work with because they're not only super cool, they are super professional. Between them, operating the drone (Dionys) and the camera (Davide), reigns pure harmony! How they navigated the very long and difficult shot has been phenomenal! The results were amazing! I couldn't have been happier! It has been a great pleasure working with them! I'm very much looking forward to the next gig!
Xavier Koller
<< I have had the great pleasure of working with Dionys and Davide twice in recent years. We worked together on our wingsuit flying scene in the feature POINTBREAK in the Swiss alps and more recently in London and the UK on Transformers 5. They are able, as a team, to shoot and fly by the seat of their pants, often with less than a minute to get airbourne and shot the shot, often with little creative input from the director and most times with little chance of a take 2.In addition they communicate well and have the most wonderful personalities, even when total mayhem and chaos is going on around them. Their drone is very strong and they are able to do the more difficult drone shots (following racing cars, wingsuit flyers as well as imaginary robots. I look forward to many years of working with them.>>
Peter Collister   Website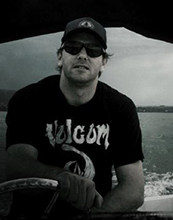 I have been working with Dedicam on over 25 projects in the last 6 years. They work hard and put a lot of heart and passion in everything they do.Over the last 6 years they have stepped up their game and made everything possible that they were asked for. They always push the limits or their drones and test new things that they build themselves – to make the pictures even better or reacher higher grounds – which impresses me every time Dedicam is reliable, professional, fight for every extra inch and add new angles and flavour to any project. They just make a huge difference on every project and for sure on any set – not just with their filming skills but also with their personality and positivity that they bring along. They are for sure the best drone team around – they work together perfectly – harmony and precision. Looking forward to working with you again soon
Bernhard Spahni  Red bull  Website
Normally I don't even try to shoot some high speed stuff with drone guys. Mostly the are inappropriate equipped, not really good in timing and arrangement and most of them have no idea how to handle a shooting with top secret high performance cars.
But you guys are the completely opposite! Your equipment is always state of the art, you´r all around the clock ready to shoot and your sense for setting up difficult shots by your self is extraordinary! For me as a precision driver it is always an excitement racing down a high speed track while your drone is airborne.
And I would never do some low level countermoves with 300 km/h again. Except with you guys!
Uwe Mansshardt  Stunts and precision driving by Uwe Mansshardt  Website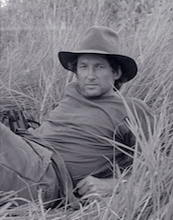 To my immense pleasure, two young Swiss men recently accompanied me to India to shoot my new film called "Tiger Tiger". We were shooting the film in the Sundarbans, one of the most dangerous places on Earth. It is saturated with king cobras, giant saltwater crocodiles, and ravenous Bengal Tigers. Our film is scheduled to be released later this year. I was astonished at their skills in maneuvering this flying camera (the "octocopter") and the footage we got as a result of their daring and skills is simply wonderful. They are easy to work with, they are a pleasure to have on a shoot, and I only hope that I can work with them again soon.
George Butler  Website
wohere you go!
when i stepped out the reccee vehicle at the porsche test track facility in nardo close
the sea, i told the producer "i know what they are going to say… it`s windy and we can`t fly!"
well, you guys arrived, yelled "yeah!" and shot the shit out of the place!
you proved my thesis of only getting usable crap from quadcopters wrong. and you haven`t let me down ever since… see you on the next shoot.
wondo.
Bernd Wondollek  DOP  Website